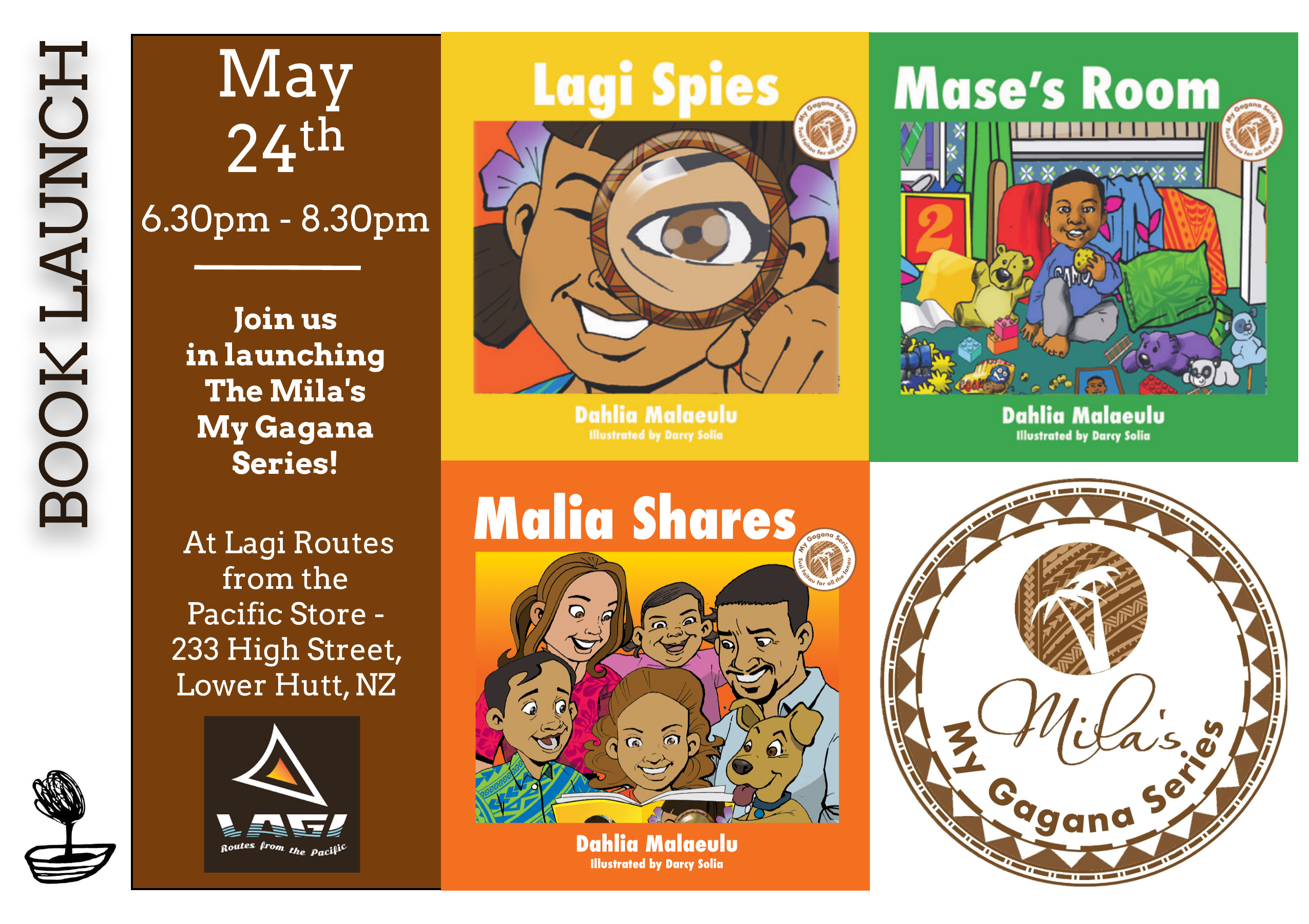 May 24, 2019 6:30 pm - May 24, 2019 8:30 pm
Asia and the Pacific | New Zealand | Lower Hutt, Wellington | Lagi Routes from the Pacific Store
Others
The Mila's My Gagana Series promotes the learning of Gagana Samoa by providing accessible tusi faitau that engage our tamaiti, fanau and faiā`oga in a fun and interactive way.
Based on relatable everyday contexts, each story is filled with engaging Gagana Samoa learning opportunities for all tamaiti and can be used to introduce or develop understanding of basic Gagana Samoa concepts. The stories also provide a tangible resource for our fanau to support the development of Gagana Samoa within their own fanau and are rich literacy resources for all faiā'oga, Samoan and non-Samoan, to use and develop their own confidence when exploring basic Gagana Samoa.
So in an active effort to provide accessible resources that promote our Gagana Samoa amongst future generations and those who are first teachers in our children's lives, the Mila's My Gagana Series have been purposely written and designed for everyone. This is why we believe that the Mila's My Gagana Series are 'Tusi faitau for ALL the fanau'.