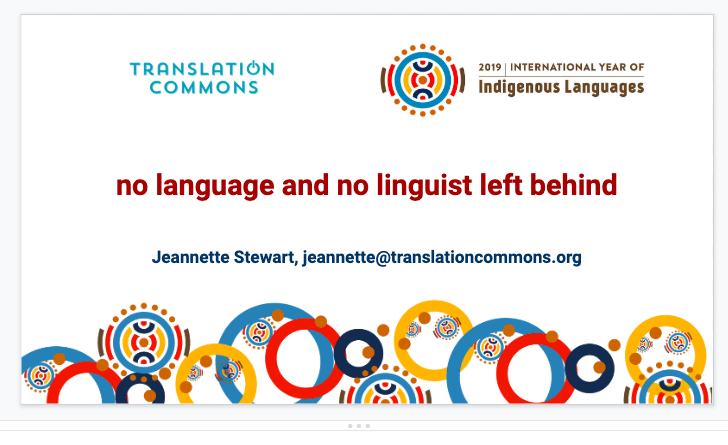 December 6, 2019 11:30 am - December 6, 2019 1:00 pm
Europe and North America | France | Paris | UNESCO HQ
Conferences / Advisory
Translation Commons is setting out the vision for a global workflow to digitize indigenous languages and enable them to partake to today's digital opportunities.
We can achieve this vision by partnering, creating coalitions and working together: "a broad, multi-stakeholder alliance for digital cooperation" as suggested by the UN report on June 2019. This is the best way to achieve the UN Sustainable Development Goals.
Everyone in Translation Commons is committed to this vision and we pledge to be the coordinating force between all of us, to connect and channel our expertise where, when and how it is needed.