11.09.2019 - 13.09.2019
Global / / Cali
Valle del Pacífico Convention Center. Cali, Colombia
The International Forum seeks to build a common understanding and a renewed commitment towards reinforcing inclusion in education among education policy makers, education practitioners, civil society organisations, NGOs, UN agencies, development partners and private sector.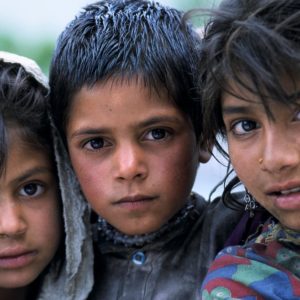 11.09.2019 - 13.09.2019
Global / / Cali
Centro de Convenciones Valle del Pacifico. Cali, Colombie
Le Forum international vise à susciter une compréhension commune et un engagement renouvelé envers le renforcement de l'inclusion dans l'éducation chez les décideurs et les praticiens de l'éducation, les organisations de la société civile, les ONG, les partenaires du développement et le secteur privé.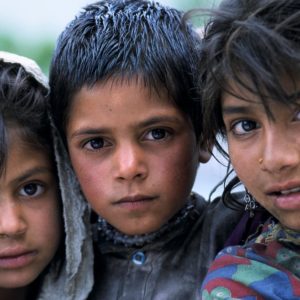 11.09.2019 - 13.09.2019
Global / / Cali
Centro de Convenciones Valle del Pacifico. Cali, Colombia
La finalidad del Foro Internacional es propiciar un entendimiento común y un compromiso renovado entre los encargados de la formulación de políticas de educación, los profesionales de la educación, las organizaciones de la sociedad civil, las ONG, los asociados para el desarrollo y el sector privado, en relación con la formulación, implementación y seguimiento de políticas, prácticas y culturas inclusivas.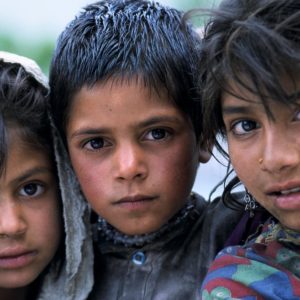 02.09.2019 - 13.09.2019
Asia and the Pacific / / Canberra
Australian Institute of Aboriginal and Torres Strait Islander Studies
This project supports Indigenous peoples to strengthen or revitalise their languages through collecting institutions and linguists supporting Indigenous people in navigating archival collections and building linguistic and other skills to use the materials discovered to develop language resources. The program has been operating regularly in the United States and Canada (as the Breath of Life […]
12.09.2019 - 13.09.2019
Europe and North America / / Kebaowek
116 Ogima street, Kebaowek
On September 12 and 13, 2019, Kebaowek and Wolf Lake will host the second edition of Miaja, a unique get-together event celebrating Anicinabe art, culture and heritage. Everyone is invited, in particular Anicinabe artists, social and political players from the Anicinabe communities and all cultural stakeholders in the Anicinabe territory. It is with great enthusiasm, which we hope will be contagious, that Minwashin invites you to join the crowd. Together, let's make sure that this year's Miaja event is the second in what we hope will become a long and lasting tradition. _______________________________________________________________________ Les 12 et 13 septembre prochains, Kebaowek et Wolf Lake seront l'hôte de la deuxième édition du rassemblement Miaja, un événement sans pareil qui célèbre les arts, la culture et le patrimoine de la nation anicinabe. Tous et toutes y sont conviés et tout spécialement, les artistes anicinabek, les acteurs sociaux et politiques des communautés anicinabek ainsi que tous les intervenants du milieu culturel du territoire anicinabe. C'est avec un enthousiasme que nous espérons contagieux que l'organisme Minwashin vous invite à être de la partie. Ensemble, faisons-en sorte que cette deuxième édition de Miaja scelle la pérennité d'une nouvelle tradition !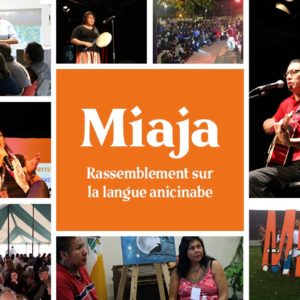 09.09.2019 - 13.09.2019
Latin America and the Carribean / / Campinas - SP
UNICAMP
The XI ELESI - Encontro sobre Leitura e Escrita em Sociedades Indígenas (Meeting on Reading and Writing in Indigenous Societies) is the leading open periodic event, nationwide, that discusses indigenous education and topics related to the use of writing and orality by indigenous peoples, including literacy issues, definition of spellings and indigenous language literatures. In this International Year of Indigenous Languages (UNESCO), XI ELESI will address the theme "Revitalization of Indigenous Languages: What We Know and What We Need to Know."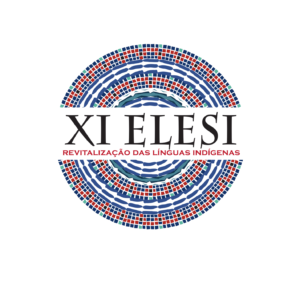 12.09.2019 - 12.09.2019
Asia and the Pacific / / Tokyo
Asakusa Koukai Do
Celebrating the International Year of Indigenous Languages, IMADR holds an human rights seminar on the right to languages of indigenous peoples, featuring indigenous Ainu and Ryukyu languages.
Scroll