01.03.2019 - 31.10.2019
Asia and the Pacific / / Nationwide
Held in schools, workplaces, libraries and businesses nationwide.
The Great Book Swap is a fantastic way to celebrate reading locally, and raise much-needed funds for remote communities. Schools, workplaces, libraries, universities, book clubs and all kinds of organisations can host one. The idea is to swap a favourite book in exchange for a gold coin donation. This year the Indigenous Literacy Foundation hope to engage 30,000 students across Australia to help us raise $300,000 to buy 30,000 new books for remote Indigenous communities.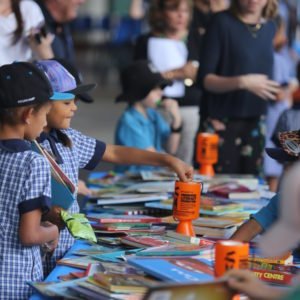 25.05.2019 - 30.10.2019
Latin America and the Carribean / / La Paz
Facultad de Humanidades y Ciencias de la Educación - Universidad Mayor de San Andrés
The Course (Diplomado, in Spanish) will be organized into different modules: linguistics, history, anthropology, traditional world vision and will be dictated in Aymara as well as the graduation paper that will be written and published in Aymara.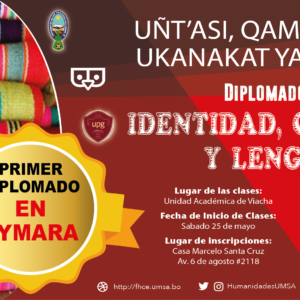 30.10.2019 - 30.10.2019
Latin America and the Carribean / / Cartagena de Indias
Universidad de Cartagena, Campus San Pablo
To celebrate identity and diversity, the University of Cartagena's Professional in Foreign Languages undergraduate program hosts a one-day workshop which aims to create awareness and foster a common understanding between students, education professionals, and civil society organizations, in relation to the importance of preserving indigenous languages in an indigenous-descendant country such as Colombia.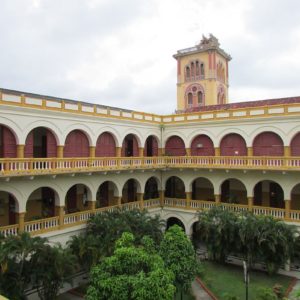 30.10.2019 - 30.10.2019
Latin America and the Carribean / / Cartagena de Indias
Calle de la Universidad, Cra. 6 ###36-100, Cartagena, Bolívar, Colombia
Our objective is to create awareness of how valuable indigenous languages are in an indigenous-descendant country, a characteristic that is often forgotten. In order to achieve so, we have planned an interactive workshop where participants are given a chance to really get involved, and propose solutions from their own unique experiences to spread the aforementioned awareness in their different contexts.
29.10.2019 - 29.10.2019
Europe and North America / / Limerick
University of Limerick, Tierney Building, T3-13
With this event we celebrate IY2019 at the University of Limerick with a special focus on the Irish language and small languages in general in a digital world. D'fhógair na Náisiúin Aontaithe go dtabharfaí Bliain na dTeangacha Dúchais (BI2019) ar 2019 chun aird a tharraing orthu, ní hamháin chun leasa na ndaoine a labhraíonn na teangacha sin, ach freisin chun go dtuigfidh daoine eile a mhéad a chuireann siad le héagsúlacht shaibhir chultúrtha ár linne. Leis an ócáid seo déanaimid ceiliúradh ar BI2019 in Ollscoil Luimnigh le béim ar leith ar an nGaeilge agus ar mhionteangacha i gcoitinne i ré dhigiteach.
28.10.2019 - 28.10.2019
Europe and North America / / Ottawa
2500 Don Reid Drive
The Our Lady of Guadalupe Circle welcomes with gratitude the United Nations' 2019 Year of Indigenous Languages. For this occasion we are releasing a message to all Canadians accompanied by a video which underscores the importance of promoting and preserving Indigenous languages here in Canada and abroad. The Circle sees this work as an important […]
28.10.2019 - 28.10.2019
Latin America and the Carribean / / Lima
Universidad Femenina del Sagrado Corazón
A conversational session about: Conservation and Revaluation of native languages such as Ashéninka, a shared responsability
Scroll