03.12.2019 - 10.12.2019
Europe and North America / / Heidelberg
Heidelberg
Workshop Tupi: Sprache und Kultur Im Rahmen des Internationalen Jahres der Indigenen Sprachen der UNESCO veranstaltet das Heidelberg Center for Ibero-American Studies (HCIAS) und das Institut für Übersetzen und Dolmetschen einen Vortrag über die Indigenen Sprachen Brasiliens sowie einen Workshop "Tupi: Sprache und Kultur". Der Workshop gibt einen Überblick über die Sprache und […]
03.12.2019 - 10.12.2019
Europe and North America / / Purchase
Purchase College SUNY
'The Native Voice' is a public installation at Purchase College consisting of outdoor lawn signs presenting words in the Wappinger Algonqiuan language and translations in English. There are also primary display signs introducing IYIL19 and Native American Heritage Month. The goal of this project is to introduce the campus community to the native language of Purchase and to raise awareness of native heritage and endangered languages worldwide.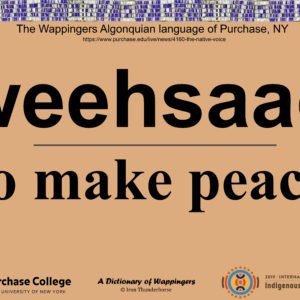 07.12.2019 - 08.12.2019
Asia and the Pacific / / Melbourne
To Be Confirmed
Souring Bunjil will allow vulnerable Aboriginal children and young people in growing cultural identity and pride through learning their Songlines, Language and Connection to Country. The forums wil foster stronger community connections to Language and complement capacity building, working with the VACL regional Language Reclamation Centres
06.12.2019 - 08.12.2019
Europe and North America / / Toronto
Glendon College, York University
Colloquium to discuss the state of Canada's Indigenous (First Nations and Inuit) Language policies in the wake of the new federal legislation Bill C-91, and to address problems of implementation of this legislation at the provincial/territorial and local levels.
06.12.2019 - 06.12.2019
Europe and North America / / Paris
UNESCO HQ
Translation Commons is setting out the vision for a global workflow to digitize indigenous languages and enable them to partake to today's digital opportunities.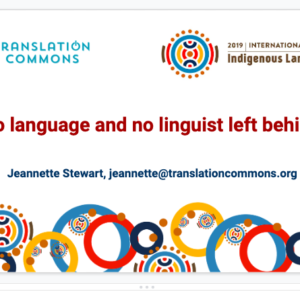 04.12.2019 - 06.12.2019
Global / / Paris
UNESCO Headquarters
With a view to provide access to information and knowledge to all language users and facilitate their inclusion and participation in building sustainable knowledge societies, UNESCO, in close cooperation with the Government of the Khanty-Mansiysk Autonomous Okrug-Ugra (Russian Federation), the European Language Resources Association (ELRA) and its Special Interest Group on Under-resourced languages (SIGUL), and in partnership with UNESCO Intergovernmental Information for All Programme (IFAP) and the Interregional Library Cooperation Centre, as well as with support of other public organizations and sponsors, is organizing this conference with the title "Language Technologies for All: Enabling Linguistic Diversity and Multilingualism Worldwide" at its Headquarters in Paris, France from 4 to 6 December 2019.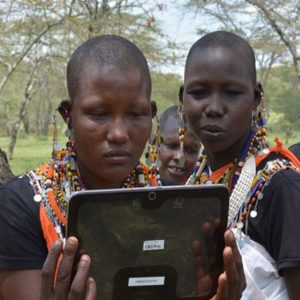 04.12.2019 - 04.12.2019
Europe and North America / / Abergavenny
Melville Centre
During the marijuana bonanza, a violent decade that saw the origins of drug trafficking in Colombia, Rapayet and his indigenous family get involved in a war to control the business that ends up destroying their lives and their culture.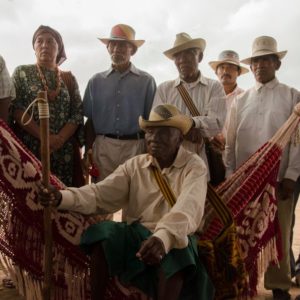 Scroll