17.08.2019 - 17.08.2019
Europe and North America / / Cardiff
Chapter Arts Centre
Watch-Africa is about sharing African culture through film screenings, workshops and conversations. Culture is Food. Culture is Language. Culture is Music and Dance. Culture is Relationships. Culture is.....Sex! So let's talk about it. Sacred Water confronts the western viewer with its own intimacy and immerses you into a modern Rwanda rediscovering its heritage in the most secret way: female pleasure.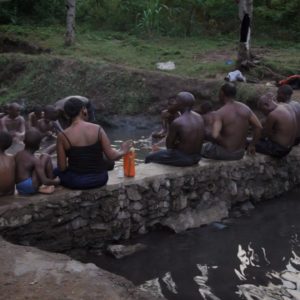 17.08.2019 - 17.08.2019
Asia and the Pacific / / KOLLAM
Thangassery Beach, Kollam
The book is available at Gandhi Seva Sangham Library, Thangassery, Kollam @ +91 96335 32737 & +91 98472 75043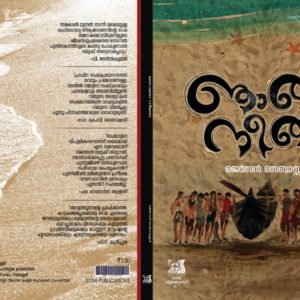 16.08.2019 - 16.08.2019
Europe and North America / / Fairbanks
Morris Thompson Cultural and Visitors Center
An inter-generational Denaakk'e language learning activity  for children accompanied by a caregiver.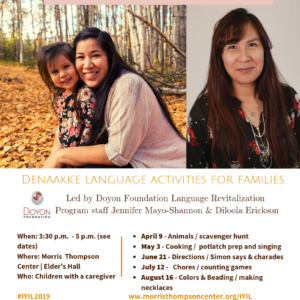 16.08.2019 - 16.08.2019
Asia and the Pacific / / Melbourne
To Be Confirmed
A one day workshop styled forum to discuss the finding s of the Fison & Howitt Papers and other related publications. A series of papers, taken from letters, discussing Aboriginal culture, language and kinshipThe Language consultation forums will provide Aboriginal and non-Aboriginal key note speakers, and discussion about the findings from the Fison & Howitt Papers. Deakin Uni and La Trobe Uni, VACL partnership
14.08.2019 - 14.08.2019
Europe and North America / / Moccasin
Pipe Spring National Monument
Visitors will arrive to Pipe Spring National Monument on 8/14/19 at 11:00 AM MST , talk will be held in the visitors center theater. Annual Passes will be accepted for monument entry; all others will be charged $10 per person age 16 and older. (406 N. Pipe Spring Rd. Fredonia, AZ) anyone under the age of 16 is free.
13.08.2019 - 13.08.2019
Europe and North America / / Toronto
Robarts Library, 4th Floor Electronic Classroom
This will be a Wikipedia Edit-A-Thon event focused on increasing and adding representation of Indigenous Language speakers in Wikipedia. These speakers will be from a list drawn up by staff at the University of Toronto Libraries and will focus on speakers from the University of Toronto, Toronto and Ontario, but please feel free to suggest […]
09.08.2019 - 11.08.2019
Latin America and the Carribean / / Mexico
Centro Nacional de las Artes
To make visible the creative potential of indigenous languages speakers through the presentation and promotion of the multilingual goods, products and services that generate communication bridges that allow dialogue, exchange and the strengthening of community cultural production.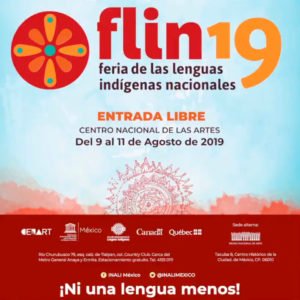 Scroll