28.01.2019 - 29.01.2019
Europe and North America / / Victoria, BC
First Peoples' House, University of Victoria, BC, unceded territories of the W̱SÁNEĆ and Lekwungen Peoples
Engaging, Connecting, and Mobilizing Indigenous Language Learning Leaders, Supporters, and Researchers through an Online Sharing Space Project - NILLA (NEȾOLṈEW̱ INDIGENOUS LANGUAGE LEARNING ATLAS)
09.02.2019 - 10.02.2019
Asia and the Pacific / / Canberra
National Library of Australia
'Language Keepers: Preserving the Indigenous Languages of the Pacific' brings together experts from Australia and the Pacific to reveal how European travellers recorded the languages of the Pacific, and how the revitalisation of Indigenous languages is supporting cultural practice and healing. This conference will demonstrate the important work being undertaken in language preservation in the cultural, academic and community sectors, and celebrate the many examples of revitalisation of Indigenous languages of Australia and the Pacific. Bookings and program: https://www.nla.gov.au/event/language-keepers-0
01.01.2019 - 31.12.2019
Arab States / / Nyala
Linguistics Department at the Center for Darfur Heritage- University of Nyala
The project for documentation of Darfur's indigenous languages is an academic program aiming to record oral aspects of indigenous languages of the country for the future generation. The outcome of the project shall contribute to world memory of culture, science and education.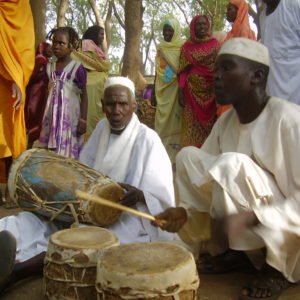 01.02.2019 - 01.02.2019
Europe and North America / / Austin
Perry Castañeda Library, Room 2.340, University of Texas at Austin, 101 E 21st St, Austin, TX 78712
Please join the Archive of the Indigenous Languages of Latin America for a Wikipedia Edit-a-thon in honor of the International Year of Indigenous Languages! At this workshop we will provide participants with an introduction to Wikipedia editing while we focus on improving the Wikipedia records about indigenous languages. We will provide a list of indigenous languages from Latin America that need editing in Wikipedia, as well as some physical and virtual resources and information about these languages that can be used to make edits and write articles. Participants are also welcome to edit any Wikipedia page for any indigenous language that interests them.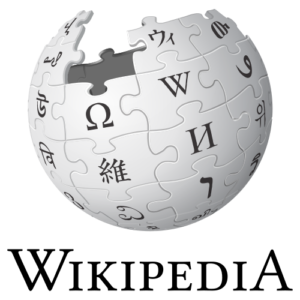 02.09.2019 - 13.09.2019
Asia and the Pacific / / Canberra
Australian Institute of Aboriginal and Torres Strait Islander Studies
This project supports Indigenous peoples to strengthen or revitalise their languages through collecting institutions and linguists supporting Indigenous people in navigating archival collections and building linguistic and other skills to use the materials discovered to develop language resources. The program has been operating regularly in the United States and Canada (as the Breath of Life […]
01.03.2019 - 17.03.2019
Europe and North America / / Derry City and Strabane District
Various
Derry City and Strabane District Council will celebrate Irish Language Week (Seachtain na Gaeilge) from 1st - 17th March 2017. The Council will work in partnership with a range of community stakeholders to present a programme of events and activities which aim to promote public awareness of the language and opportunities to learn and use the language in the local area. The full programme will be available at www.derrystrabane.com/gaeilge.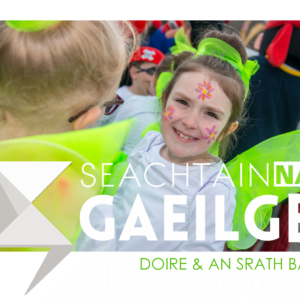 07.02.2019 - 07.02.2019
Europe and North America / / Jokkmokk
Ája building
The Sámi Parliament in Sweden is pleased to invite you to Mijá giella – Sámi Language Seminar in Jåhkåmåhkke/Jokkmokk on February 07, 2019. The seminar is held at the Ája building during the traditional Jokkmokk winter market week. The seminar offers lectures and a panel discussion on the revitalization of Sámi language and future language […]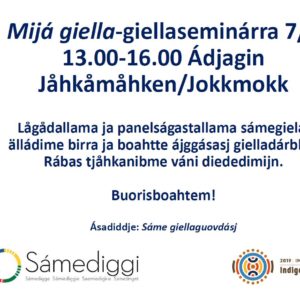 Scroll