23.10.2019 - 26.10.2019
Asia and the Pacific / / Adelaide
Adelaide Festival Centre
The Asia-Pacific Creative Cities (APCC) Conference, organised by Adelaide Festival Centre, operator of the UNESCO City of Music Office in Adelaide, will be the first ever meeting of the UNESCO Creative Cities of the Asia-Pacific region. It aims to draw significant attention to the region's leadership position in the CCI sector and the global economy. This conference will bring together top-level delegates and world-class speakers representing Australia, the Asia-Pacific region, and specifically the UNESCO Creative Cities Network (UCCN) to discuss the ways forward, strengthen exchange of best practices, deepen collaboration and highlight the cultural leadership of the region across the creative cities.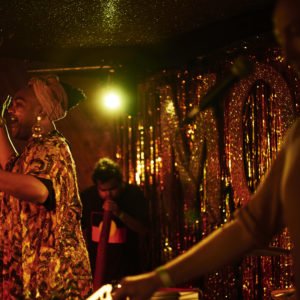 06.05.2019 - 06.05.2019
Asia and the Pacific / / tuguegarao city
Cagayan Museum and Historical Research Center, Otis Street, Barangay Centro 10, Tuguegarao City, Philippines
The event is a launch of a year long celebration of Cagayan province in the Philippines of the International Year of Indigenous Languages this calendar year 2019. It will be a one day event comprised of a ceremonial launch of the international celebration, a lecture-forum on Indigenous Languages of the Philippines and of the province […]
02.06.2019 - 02.06.2019
Europe and North America / / Paris
37 Quai Branly 75007
Dans le cadre du programme des "langues autochtones" du musée, une rencontre est organisée avec Stéphanie-Rose Nyot Nyot sur la transmission, la préservation, le digital et la Francophonie autour de "Je parle le Bassa 2.0" et "Je parle l'Afrique 2.0".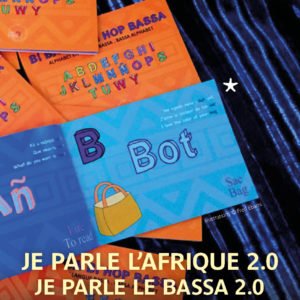 21.06.2019 - 21.06.2019
Europe and North America / / Calgary
Sweetgrass Lodge, Calgary Stampede Grounds
Join the University of Calgary on National Indigenous Peoples Day to celebrate the diverse languages in the Treaty 7 region of southern Alberta. A day of cultural events featuring teepee raising, storytelling from Traditional Knowledge Keepers, dancing, drumming, bannock and more.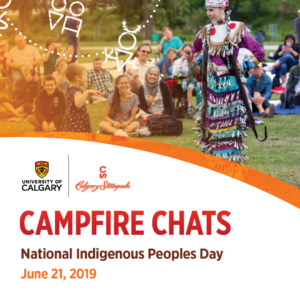 24.05.2019 - 25.05.2019
Europe and North America / / Fairbanks
Morris Thompson Cultural and Visitors Center
Hishinlai' Peter learned her endangered ancestral language, Gwich'in, as an adult. She has taught adults at UAF since 2002, and earned her Ph.D. with a dissertation on Adult Ancestral Language Learning and Effects on Identity. In this special presentation Hishinlai' will share an inside look at how adult students learn Gwich'in in her classroom.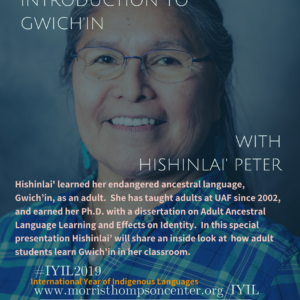 13.06.2019 - 17.08.2019
Europe and North America / / Assago - Milano
Via Milanofiori - Assago (Milano)
Il Milano Latin Festival nasce nel 2015 ad Assago, alle porte di Milano, come erede diretto di un Festival dedicato all'America Latina che, senza alcuna interruzione, con l'edizione 2019 compie il 28° anno di attività, confermandosi come una delle manifestazioni culturali più importanti e significative in Europa, all'interno della quale vengono rappresentati 15 Paesi nelle […]
10.06.2019 - 25.08.2019
Europe and North America / / Bemidji, Minnesota
El Lago del Bosque Spanish Language Village
Learn and live the Spanish language at El Lago del Bosque, Spanish Language Village! We invite you to immerse yourself in a Hispanic village in the North Woods of Minnesota. Have an amazing summer camp experience while learning Spanish and discovering about indigenous groups of the Hispanic world and the importance of preserving their heritage, culture, language and way of life.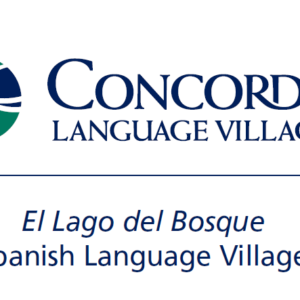 Scroll