25.09.2019 - 25.09.2019
Asia and the Pacific / / LUDHIANA
GURU GOBIND SINGH STUDY CIRCLE COMPLEX, LUDHIANA
COMMEMORATIVE CONCLAVE FOR PEACE UNDERSTANDING RECONCILIATION AND VOLUNTEERING (PURV CONCLAVE)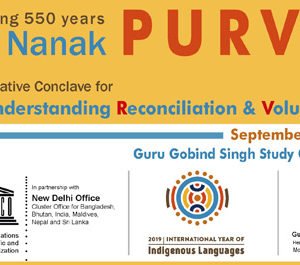 25.09.2019 - 18.12.2019
Europe and North America / / Paris
Inalco - 65, Rue des grands moulins, 75013 Paris
Dans le cadre de l'année internationale des langues autochtones déclarée par l'UNESCO, l'Institut national des langues et civilisations orientales (Inalco) et l'association Amériques proposent le cycle Ciné Amériques, inscrit dans la programmation annuelle « L'Inalco fait son cinéma ».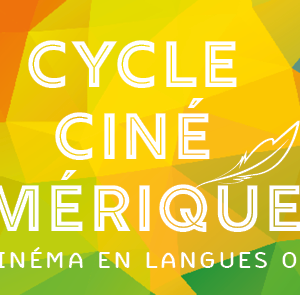 25.09.2019 - 25.09.2019
Europe and North America / / Latina
Festival Les Forme del Suono 2019
Cantares Mexicanos International concert tour Aztec poetry in the Nahuatl language and mexican contemporary creation for the accordion. Release of a CD under the mexican label Tempus Clasico on september 10, 2019. *** Cantares Mexicanos Tournée internationale de sortie de disque Poésie aztèque en langue nahuatl et création contemporaine mexicaine pour accordéon solo. Sortie d'un enregistrement sous le label mexicain Tempus Clasico le 10 septembre 2019.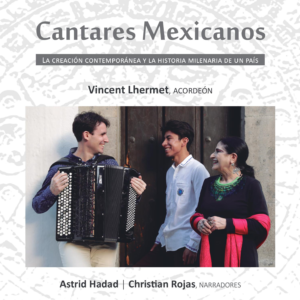 26.09.2019 - 27.09.2019
Europe and North America / / Bratislava
University of Economics, Dolnozemská cesta st. 1/b, 852 35 Bratislava - Petržalka, Slovakia
LingvFest'2019, an event organised under the patronage of Slovak Commission for UNESCO aims at creating opportunity to celebrate diverse languages and cultures! Its main goal is to bring innovation in language education, support multilingualism in Europe and raise interest in preserving indigenous and other minority languages.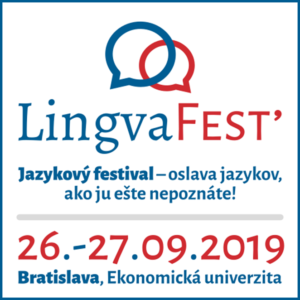 26.09.2019 - 28.11.2019
Europe and North America / / Derry
Tower Museum, Derry
ISLAND VOICES 2019 Autumn Lecture Series, Tower Museum, Derry INDIGENOUS: Irish and Ulster-Scots: Language and Belonging Language, Identity and the Importance of Place-Names Mícheál B. Ó Mainnín (Professor of Irish and Celtic Studies, QUB) Thursday 26th September 2019, 1:00pm Tower Museum, DerryDisagreeably Scottish? – Voices of the Ulster-Scots Dr Carol Baraniuk (University of Glasgow) Thursday 24th October 2019, 1:00pm Tower Museum, DerryA Social History of the Gaelic language over two millennia Dr AJ Hughes (Ulster University) Thursday 28th November 2019, 1:00pm Tower Museum, DerryBooking essentialPlease book your place by contacting the Tower Museum (028) 7137 2411 or email tower.reception@derrystrabane.comLunch provided from 12:30pm before each talk // Admission Free
26.09.2019 - 26.09.2019
Europe and North America / / Prague
Palác Lucerna, Štěpánská 61, 116 02 Praha
Language festival in the very heart of Prague. Almost 40 languages to try! Interesting prizes to win!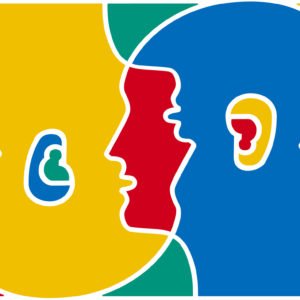 27.09.2019 - 27.09.2019
Latin America and the Carribean / / Quetzaltenango
Casa Noj
El "Evento departamental de activismo digital de lenguas indígenas en Internet" es una actividad que se va a llevar a cabo en el municipio de Quetzaltenango, Guatemala, el viernes 27 de septiembre, en el marco del Festival Latinoamericano de Lenguas Indígenas en Internet (FLLii2019). Este va dirigido a hablantes de lenguas indígenas de las comunidades del noroccidente de Guatemala; activistas digitales, tecnólogos, autodidactas; interesados en nuevas tecnologías e innovación; profesores y estudiantes de centros educativos y universidades; ¡Wikipedistas novatos y expertos, todos son bienvenidos!; instituciones locales relacionadas con las lenguas indígenas.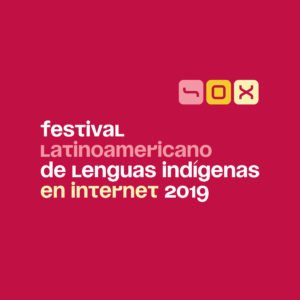 Scroll