28.09.2020 - 28.09.2020
Global / / New Delhi, India, Mexico
Virtual
'A Joint Collaboration of Indian - Mexican Indigenous Peoples for Better Tomorrow' Learning lessons from Mother Earth for human existence is the Indigenous way of life, which the Indigenous communities across the world have been practicing even today. The voice of the original peoples, echo of the oral transmission of ancestral knowledge, resonates in the memory like our heartbeat in the mother's womb. The Indigenous persons from India and Mexico will engage into exchange of social, cultural and ecological thoughts, proposals, accomplishments and defeats so that we can gather rays of hope for more authentic, peaceful, sensible and non-violent human living. This webinar will explore further possibilities for the Global policy makers in framing better policies taking into account the traditional knowledge, National and International Laws for protection of the environment, resource management and to achieve Sustainable Development Goals (SDGs).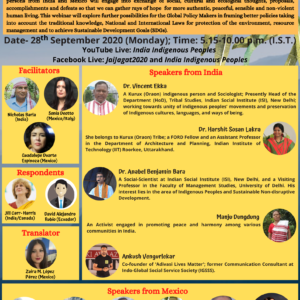 01.10.2019 - 22.09.2020
Africa / / Benin City
170, Upper Mission Rd., Benin City
"Can You Really Speak Your Language?" is a Reality TV show that would run for 53-weeks EVERY year (Season) broken down into 4 quarters of 13 Editions weekly. It is organized as a Family game show because we wanted a show that EVERY member of the family (old or young) would be comfortable watching anytime we are on high.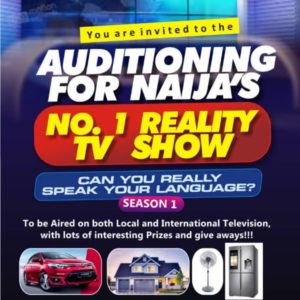 10.09.2020 - 13.09.2020
Asia and the Pacific / / New Delhi
New Delhi
Joint commemoration of United Nations' Declaration on the Rights of Indigenous Peoples, (UNDRIP, 13 September) as "INDIGENOUS PEOPLES RIGHTS DAY" at the national level. September 13 is a very important day for the Indigenous Peoples of the world. On this day in 2007, the United Nations announced the rights of the Indigenous Peoples of the world. In order to be aware of their rights, all the Indigenous Communities of India have decided to celebrate "Indigenous Peoples Rights Day" for 5 days (September 9-13) together.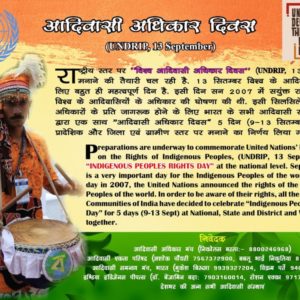 05.08.2020 - 09.08.2020
Europe and North America / / London
Online
Online Film screenings and Programme curated by Tweed, Director of Native Spirit Foundation, Indigenous Women's discussion panel, Spoken word and music with Zena Edwards. A Summer Special Guest Programme curated by Native Spirit Foundation in collaboration with BFI Reclaim the Frame, Birds Eye View, FIlmmakers: Alanis Obomsawin, Caroline Monnet, Crystal Dawn Morris (Shuswap, Splatsin Nation) Wapikoni Mobile Speakers: Dr Stephanie Pratt (Moderator). Filmmakers: Jules Koostachin, Elizabeth Castle, Marcella Gilbert (daughter of Madonna Thunder Hawk) Themed Spoken Word with Zena Edwards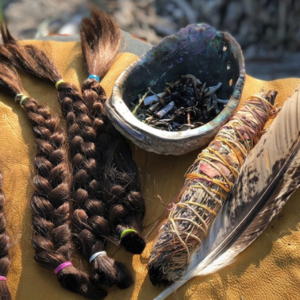 23.09.2019 - 23.05.2020
Asia and the Pacific / / Wellington
National Library of New Zealand Gallery. 70 Molesworth Street, Wellington, New Zealand
Pūkana: Moments in Māori performance Te ihi, te wehi, te wana, will showcase and celebrate excellence in Māori performance, as represented in the collections of the Alexander Turnbull Library. Pūkana will range far and wide to give visitors a sense of the ihi (essential force / personal magnetism), wehi (a response of awe in reaction to ihi) and wana (exhilaration), inherent to Maori performance.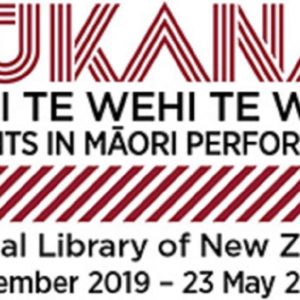 19.10.2019 - 10.05.2020
Asia and the Pacific / / Brisbane
State Library of Queensland
A kuril dhagun showcase focusing on children's books and Aboriginal and Torres Strait Islander languages. Celebrating Aboriginal and Torres Strait Islander languages in children's stories, storytelling and programming activities.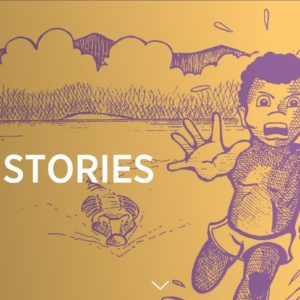 17.04.2020 - 30.04.2020
Global / / Cupertino
online
We have developed an automated poster that users can choose their language, display it and share or print so we can reach as many communities as possible. The poster will be populated with has lexical data in over 6,000 languages. We are currently populating the poster phrases with 200+ languages through a couple of more […]
Scroll