13.08.2019 - 13.08.2019
Europe and North America / / Toronto
Robarts Library, 4th Floor Electronic Classroom
This will be a Wikipedia Edit-A-Thon event focused on increasing and adding representation of Indigenous Language speakers in Wikipedia. These speakers will be from a list drawn up by staff at the University of Toronto Libraries and will focus on speakers from the University of Toronto, Toronto and Ontario, but please feel free to suggest […]
09.08.2019 - 11.08.2019
Latin America and the Carribean / / Mexico
Centro Nacional de las Artes
To make visible the creative potential of indigenous languages speakers through the presentation and promotion of the multilingual goods, products and services that generate communication bridges that allow dialogue, exchange and the strengthening of community cultural production.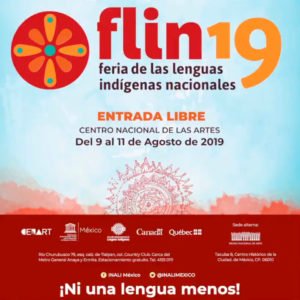 07.08.2019 - 11.08.2019
Global / / Amantea
Parco La Grotta
La Guarimba is a film festival situated in the southern Italian region of Calabria that uses culture as a vehicle to promote values of participatory democracy, integration and accessibility. Our main goal is to bring the cinema back to the people and the people back to the cinema.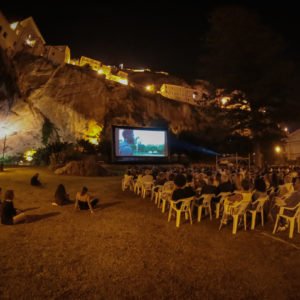 07.08.2019 - 09.08.2019
Latin America and the Carribean / / Foz do Iguaçu-PR
UNIOESTE - Universidade Estadual do Oeste do Paraná
GT14 – AGRICULTURA, SABERES E LÍNGUAS INDÍGENAS Ementa: O debate e o aprofundamento das discussões sobre o modo de vida, os saberes e línguas das sociedades indígenas brasileiras sempre tiveram um espaço importante nos debates acadêmicos especialmente para aqueles/as pesquisadores/as que trabalham com a temática mais ampla de diversidade. No Brasil existem cerca de 300 sociedades indígenas falantes de mais de 240 línguas diferentes, toda essa diversidade expressa uma riqueza sem igual que vem sendo estudada por uma variedade grande de programas de pesquisa espalhados por todo o território nacional. Conhecer o atual estado das pesquisas e os principais recortes teóricos que orientam esses estudos é de extrema importância para quem estuda a temática indígena em todas as suas dimensões. Por outro lado, promover um espaço de debates sobre a diversidade desses modos de vida tão diversos é central para que se possa refletir sobre novas possibilidades para construção de alternativas aos modelos de desenvolvimento social e econômico, tão predatórios, produzidos no interior das sociedades ocidentais. Debates sobre categorias como Bem Viver indígena, o uso de recursos naturais, territorialidade, serão muito bem-vindos ao GT.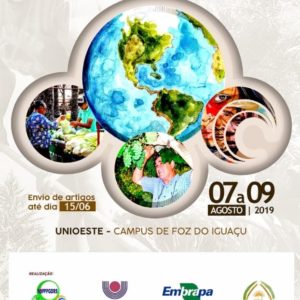 09.08.2019 - 09.08.2019
Latin America and the Carribean / / Querétaro
Centro de Arte Bernardo Quintana Arrioja
Día Internacional de los Pueblos Indígenas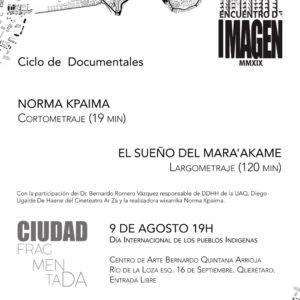 08.08.2019 - 09.08.2019
Latin America and the Carribean / / Santiago de Querétaro
Museo Regional de Querétaro. INAH Prolongación Corregidora #3 Sur. Centro Histórico
En el marco del Año Internacional de las Lenguas Indígenas y Día Internacional de los Pueblos Indígenas. Del 80° Aniversario del INAH y 35° del Centro INAH Querétaro y 20 años del Programa Nacional de las Regiones Indígenas de México, el Museo Regional de Querétaro, se complace en invitarle al Coloquio que se llevará a […]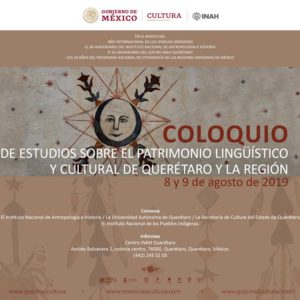 09.08.2019 - 09.08.2019
Asia and the Pacific / / Bhubaneswar
https://theofdn.org/activities/marginalized-community-council
O Foundation (OFDN), an Indian nonprofit that is involved in the conservation and growth of marginalized groups using Openness and technology is establishing the Marginalized Community Council, an online working group consisting of individuals and organizations that are working towards addressing some of the most vital issues that affect the various marginalized groups—speakers of indigenous and endangered languages, and groups that are marginalized because of geopolitical and socioeconomic reasons.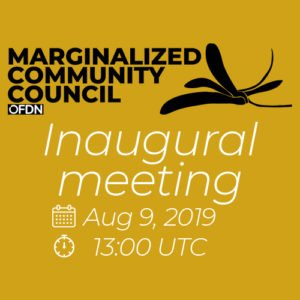 Scroll