24.10.2019 - 24.10.2019
Europe and North America / / Karasjok
Niitonjargeaidnu 20, 9730 Karasjok
His Majesty The King of Norway awards the Sámi Language Award in Kárášjohka on October 24th, 2019 during the Sámi Language Week.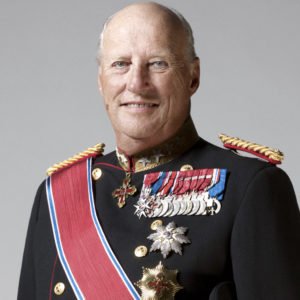 24.10.2019 - 24.10.2019
Europe and North America / / London
Scotland House London, 58 Victoria Embankment, London EC4Y 0DS
2019 is UNESCO's year of indigenous languages, to celebrate Scotland House London will host an event showcasing elements of Scottish culture and history to London audiences through language and dialect.
24.10.2019 - 24.10.2019
Asia and the Pacific / / Kuching
Chemsains Auditorium
Alena Murang and her band presents SPIRIT, a journey along the Ulu Baram river through stories and song. Singing in the endangered Kelabit and Kenyah languages, SPIRIT is the culmination of over twenty years of Alena living, learning and receiving cultural artforms. Alena Murang's latest show has been presented to sold out audiences in Kuala Lumpur. Visuals by emerging artist Max Jala.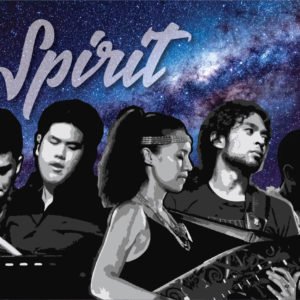 24.10.2019 - 24.10.2019
Latin America and the Carribean / / San Salvador
SICA
During this event, the UNESCO Office for Central America will launch its plan for the Preservation of Indigenous Languages as well as the Framework Road Maps and Actions Plans for Panama, Costa Rica, El Salvador, Honduras and Nicaragua. These strategic documents are focused on the promotion, presevation and use of the indigenous languages and will place special emphasis on access to information and the use of technology.
25.10.2019 - 25.10.2019
Europe and North America / / Roazhon - Rennes
Hotel de Courcy, Rue Martenot 9, Roazhon-Rennes, Breizh-Brittany.
See the programme: https://elen.ngo/event/european-forum-on-language-rights/
25.10.2019 - 25.10.2019
Africa / / Petauke
Petauke Boarding Secondary School
Presentations of pupils/teachers in teaching indigenous languages/ Literature and Languages.
25.10.2019 - 26.10.2019
Global / / Munich
Ludwig-Maximilans-Universität München
This student conference at LMU Munich on interdisciplinary approaches to multilingualism, language maintenance, indigenous languages is inspired by the IYIL. The event is open to all students of LMU and shall provide a platform to present their research and exchange thoughts on these important issues. This shall inspire future research in these fields and enable the interdisciplinary dialogue between researchers and students interested in these topics. The keynote lecture and panel discussion are open to the public - please register in advance!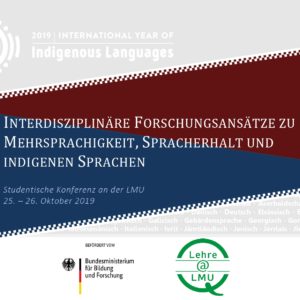 Scroll