21.02.2019 - 21.02.2019
Asia and the Pacific / / Yangon
Gandamar Grand Ballroom, Level 3, Gandamar Wholesale, Coner of Gandamar & Waizayantar Road, Near Okkalar Golf Resort, Mayangone Township, Yangon.
An advocacy event to promote inclusive education through the use of indigenous children's L1 in education
21.02.2019 - 21.02.2019
Europe and North America / / London
Paul Webley Wing (Senate House), SOAS University of London
Join SOAS World Language Institute and the Endangered Languages Archive (ELAR) to celebrate International Mother Language Day. and UNESCO's International Year of Indigenous Languages, which aims to raise awareness and to promote and ensure access to indigenous languages. SOAS staff, students and visitors will come together to showcase SOAS work on languages.
22.02.2019 - 23.02.2019
Europe and North America / / Galway
Galway2020 and various venues
A festival to bring people together and celebrate linguistic diversity to mark International Mother Language Day and the 2019 Year of Indigenous Languages!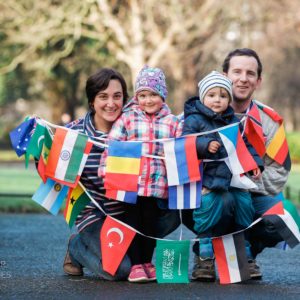 22.02.2019 - 24.02.2019
Asia and the Pacific / / Meningie
Long Point Road, Narrung
A weekend of sharing and learning. Hosted by the Ngarrindjeri Elder Uncle Moogy Sumner AM and his family this weekend will be an immersion into Ngarrindjeri language, culture and art. Other cultural language groups will attend and dance together under the southern skies in a corroborree that speaks to the heart. #seesouthaustralia #ngarrindjeri #dupang2019
23.02.2019 - 24.01.2019
Africa / / Glen Marais
Tembisa Library
Ethnikids will be hosting a book reading at Tembisa Library, Gauteng, South Africa. Authors, Lebohang Masango and Dr Nomsa Mdlalose will be reading their books 'Mpumi's Magic Beads' and 'The Grandmother and the Pig' to children in this community. These books feature characters of colour that they can identify with and have stories that they can relate to. This will not only encourage love for reading but will also promote self-love and love for South African languages.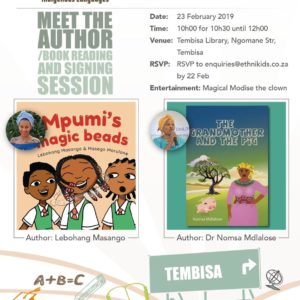 25.02.2019 - 28.01.2019
Europe and North America / / Y Bala
Gwersyll yr Urdd Glan-llyn, Gwersyll Yr Urdd Glan-llyn, Llanuwchllyn, Bala
Gwerin Gwallgo is a high-energy four-day residential event for young people between 11 and 18 years of age. It takes place at Glanllyn, the Urdd Residential Centre in Bala. We offer places to approximately 40 young people. Structure of the course There are instrumental, vocal and clog dancing lessons during the day, followed by informal sessions, concerts, get-togethers, twmpathau and more in the evenings, with opportunities for the young people to take part in some of the fun outdoor activities which Glan-llyn has to offer, too. Towards the end of the course, there is also a chance to perform. Instrumental workshops Players need to have their own instrument, and be able to play at least to a basic standard. Instrumentalists are asked to tell us on the enrolment form their approximate level of experience, from the following options: Relative Beginner: has basic command of instrument; can play easy scales and a few simple tunes Intermediate: a player of increasing assurance with a reasonable familiarity with different tune types Advanced: a confident player with a significant amount of performance experience. Ability to read music is not a requirement, nor is previous experience of folk music, though participants must be aware that most of the workshops will be taught by ear. Song Workshops These are open to everyone from beginners to experienced participants. No previous experience of folk singing is needed. Dance workshops This year there will be two clog dance classes; an intermediate and an advanced class. Previous clog dancing experience is therefore required.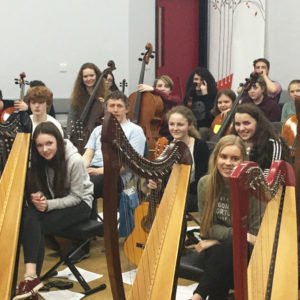 01.03.2019 - 17.03.2019
Europe and North America / / Derry City and Strabane District
Various
Derry City and Strabane District Council will celebrate Irish Language Week (Seachtain na Gaeilge) from 1st - 17th March 2017. The Council will work in partnership with a range of community stakeholders to present a programme of events and activities which aim to promote public awareness of the language and opportunities to learn and use the language in the local area. The full programme will be available at www.derrystrabane.com/gaeilge.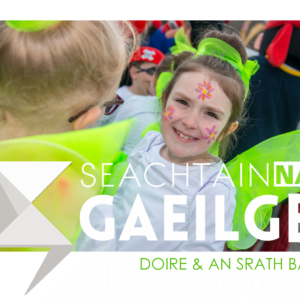 Scroll