17.05.2019 - 18.05.2019
Europe and North America / / Petrozavodsk
Hotel Piter Inn
The Forum allowed for presentation of Innovative initiatives of language revitalization and preservation and served as a venue for discussions about the role of language activists vis-a-vis formal educational system. Language activists had a chance to learn from each other and plane future activities of the Civic Network for Preservation and Revitalization of Indigenous Languages.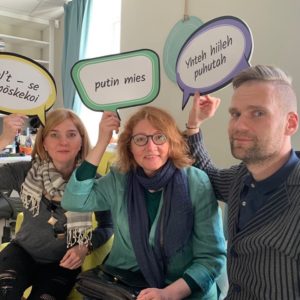 18.05.2019 - 18.05.2019
Asia and the Pacific / / Phnom Penh
Embassy of the Philippines Phnom Penh Kingdom of Cambodia
A talk on indigenous culture and traditions with workshops on learning indigenous languages and the ancient scripts.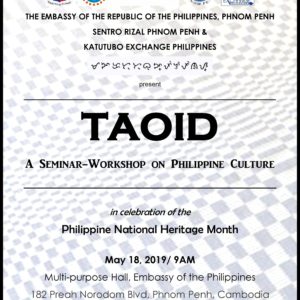 17.05.2019 - 17.05.2019
Global / / Cardiff
Online
This year on the 17th of May, the 97th annual Peace and Goodwill Message from the young people of Wales to the young people of the world will be shared by Urdd Gobaith Cymru. Urdd Gobaith Cymru is a national youth organisation providing sport, cultural and residential opportunities for children and young people in Wales that will enable them to make a positive contribution to the community, all through the medium of the Welsh language.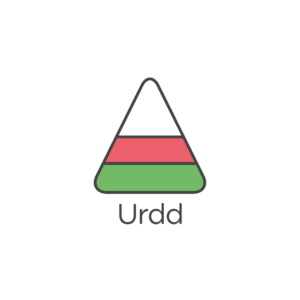 19.06.2019 - 16.05.2019
Europe and North America / / Kamloops
Kamloops Public Library
The public is invited to join Ted Gottfriedson to learn about the history and current state of Secwepemctsin, the language of the Secwepemc. Ted is the Language and Culture Department Manager for Tk'emlups te Secwepemc.
16.05.2019 - 16.05.2019
Global / / Washington, DC
Society for International Development, Washington Chapter
Discussion will focus on the value of the artistic languages of indigenous communities in driving development results. Diplomats, civil society, and development practitioners will come away with a greater understanding of the value of incorporating local arts in community projects and for economic development.
15.05.2019 - 15.05.2019
Europe and North America / / Paris
65 Rue des Grands Moulins
En mission de recherche dans le Sud du Tchad pour documenter la culture d'une petite société, les Láàl, l'ethnologue-réalisatrice Sandrine Loncke est frappée par le multilinguisme des habitants. Les sociétés qui peuplent le coeur du continent africain forment une telle mosaïque qu'il n'est pas rare d'y croiser des villageois parlant six à sept langues. Mais pour combien de temps encore ? Cette projection sera suivie d'une discussion avec la réalisatrice et des linguistes de terrain travaillant sur les langues « en danger » en Afrique, tous issus du laboratoire LLACAN (Inalco/CNRS).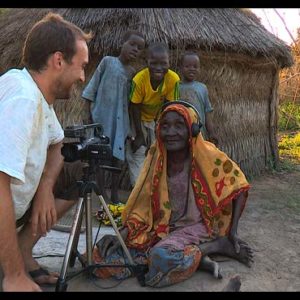 12.05.2019 - 12.05.2019
Europe and North America / / Etxarri Aranatz
Etxarri Aranazko eliza - iglesia de Etxarri Aranatz
2019a Hizkuntza Indigenen Nazioarteko Urtea izendatua izan da eta asmo handiko proiektu bat prestatzeko lekukoa hartu dugu. Kontzertu honi "GURE ALTXORRA / NUESTRO TESORO" deitu diogu. Zapotekoa, tokelautarra, sami, zulu, swahili, tamil, gaelikoa, sardera, romaniera, etab. Hogei hizkuntza ezberdin jatorri anitzeko hogei musika piezentzat, Zeelanda Berria, Mexiko, Balkanak edo Galiziatik iritsiak, besteak beste. Hizkuntza ez […]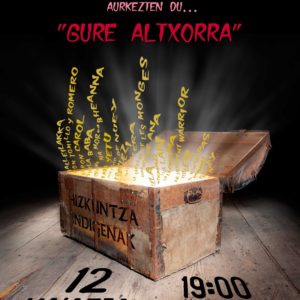 Scroll