02.02.2019 - 02.02.2019
Asia and the Pacific / / Jakarta
Hoshino Tea Time, Menara BTPN, Mega Kuningan, South Jakarta
Polyglot Indonesia Jakarta Chapter presents the Language Exchange Meetup activities series entitled "Langlang Buana Nusantara!" In the second meetup of this series, we discussed the language and culture in West Nusa Tenggara Province in an activity entitled "Three Ethnic Groups, Two Islands, One Heart" held on February 2, 2019. In collaboration with Sasak Samawa Mbojo UI (SASAMBO UI), a student union of West Nusa Tenggara Province at Indonesia University, we present unique facts about West Nusa Tenggara and teach the three languages of the province: Sasak, Samawa, Mbojo.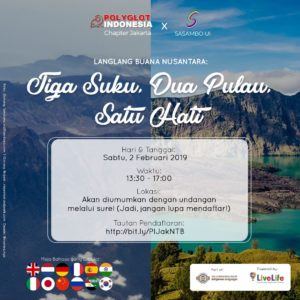 01.02.2019 - 01.02.2019
Europe and North America / / Austin
Perry Castañeda Library, Room 2.340, University of Texas at Austin, 101 E 21st St, Austin, TX 78712
Please join the Archive of the Indigenous Languages of Latin America for a Wikipedia Edit-a-thon in honor of the International Year of Indigenous Languages! At this workshop we will provide participants with an introduction to Wikipedia editing while we focus on improving the Wikipedia records about indigenous languages. We will provide a list of indigenous languages from Latin America that need editing in Wikipedia, as well as some physical and virtual resources and information about these languages that can be used to make edits and write articles. Participants are also welcome to edit any Wikipedia page for any indigenous language that interests them.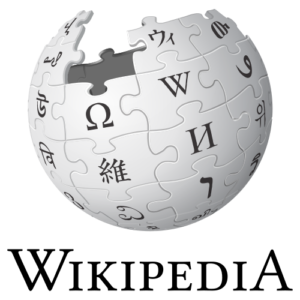 01.02.2019 - 01.02.2019
Asia and the Pacific / / Puerto Princesa City
Palawan State University
A Seminar-workshop on Philippine Indigenous Culture
03.01.2019 - 01.02.2019
Global / / Montpelier, Vermont
Vermont State House
ENDANGERED ALPHABETS An exhibition of carvings in endangered indigenous and minority writing systems, with a public lecture on January 17th at 4 p.m.
31.01.2019 - 31.01.2019
Europe and North America / / Cordova
Cordova Center - 601 1st St, Cordova, AK 99574, USA
"On the tip of the tongue" documentary (52' - 2018) Six years ago, Vincent Bonnay, a french filmmaker started the documentation process as Eyaks began to reconnect and strategize together as a community. "SUR LE BOUT DE LA LANGUE" or "ON THE TIP OF THE TONGUE" is a result of this important work, telling the story of the encounter between the Eyak people and the young french linguist, Guillaume Leduey.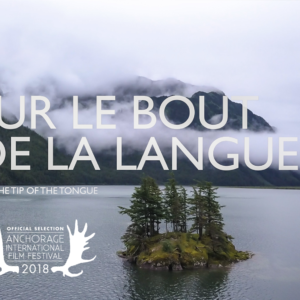 29.01.2019 - 31.01.2019
Africa / / Arusha
Arusha Hotel, Arusha, Tanzania
Indigenous East African pastoralists have been engaged in Maa-language research of weather forecasting and climate analysis. The meeting contributes to a dialogue between pastoralists and scientists on how different languages and knowledge systems can work synergistically to improve resilience and climate adaptation in Africa. The event is organised by the Association for Law and Advocacy for Pastoralists (ALAPA) in cooperation with the LINKS programme at UNESCO.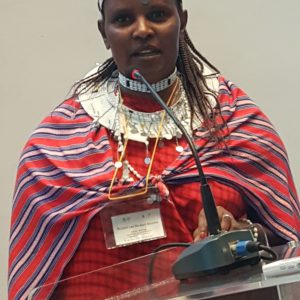 30.01.2019 - 31.01.2019
Europe and North America / / Tucson
University of Arizona
The American Indian Language Development Institute (AILDI) at the University of Arizona will announce the UNESCO Year of International Indigenous Language on January 30 & 31, 2019 with information booths on the campus mall. The booths will feature information related to Indigenous languages, with an emphasis on four tribal languages within the state of Arizona: […]
Scroll