21.10.2019 - 27.10.2019
Europe and North America / / Karasjok
Sámediggi
The Sami Parliament in Norway wants Sami languages to be a natural and living part of everyday life for everyone, and therefore invites to Sami language week, October 21 – October 27, 2019. Through Sami language week, the Sami Parliament wants to focus on visibility of Sami languages, in all parts of the society.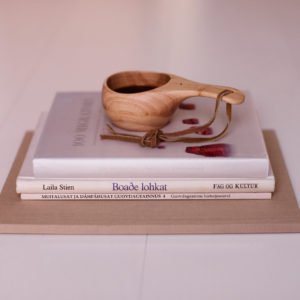 16.06.2019 - 16.06.2019
Global / / Москва
г. Москва
В Российской Федерации 11-12 апреля 2019 года в г. Москва. Московская государственная общественная палата Российской Федерации состоится Всероссийская научно-практическая конференция «Родные языки народов в системе образования: современное состояние и перспективы развития» (далее – Конференция). Организатор конференции: ФГБНУ «Научно-исследовательский институт школ Республики Саха (Якутия)» (в рамках выполнения государственного задания Минпросвещения России). Контактный телефон: 8 (4112) 34-00-91 […]
26.02.2019 - 26.02.2019
Asia and the Pacific / / La Trinidad
Benguet National High School
A training-workshop on Philippine indigenous culture & languages.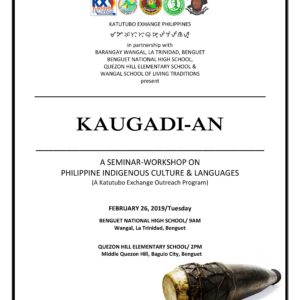 26.02.2019 - 26.02.2019
Europe and North America / / Kalkanli
Middle East Technical University, Northern Cyprus Campus
This documentary focuses on the language revitalization efforts of the Tahltan community in eastern Canada.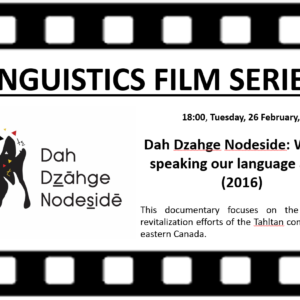 24.06.2019 - 26.06.2019
Europe and North America / / Victoria
Victoria Conference Centre, 720 Douglas St, Victoria, BC V8W 3M7
HELISET TŦE SḰÁL – 'Let the Languages Live' 2019 International Conference on Indigenous Languages, presented by the First Peoples' Cultural Council and the First Peoples' Cultural Foundation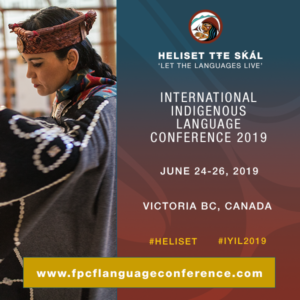 03.09.2019 - 13.12.2019
Global / / Edmonton
University of Alberta
This is a course on "Endangered Languages" that will, for the first time, be open to all University of Alberta students. A short description of the course follows: Increased awareness of the possibility of losing forever the world's linguistic diversity has led to the establishment of "language endangerment and maintenance" as an area of study […]
07.03.2019 - 07.03.2019
Global / / Cardiff
Various throughout Wales
On 7 March there will be various celebrations taking place across the country to mark the day, including social media activities and competitions. The Biggest Book Show tour will also be an exciting opportunity for hundreds of school children to meet and listen to their favourite authors talk about their work. Both Meleri Wyn James and Anni Llŷn will feature in the Welsh-language show at Pontio, Bangor (6 March), alongside the current Children's Poet Laureate for Wales Casia Wiliam, author Meilyr Siôn and illustrator Huw Aaron. The English-language show will be at The Hafren, Newtown, on 7 March, with contributions from Lucy Owen, Eloise Williams, Claire Fayers, P. G. Bell and Max Low.
Scroll