08.08.2019 - 09.08.2019
Latin America and the Carribean / / Santiago de Querétaro
Museo Regional de Querétaro. INAH Prolongación Corregidora #3 Sur. Centro Histórico
En el marco del Año Internacional de las Lenguas Indígenas y Día Internacional de los Pueblos Indígenas. Del 80° Aniversario del INAH y 35° del Centro INAH Querétaro y 20 años del Programa Nacional de las Regiones Indígenas de México, el Museo Regional de Querétaro, se complace en invitarle al Coloquio que se llevará a […]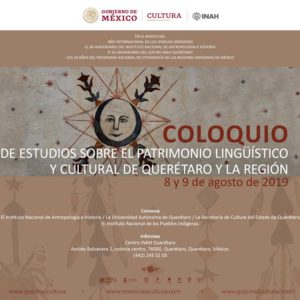 07.08.2019 - 09.08.2019
Latin America and the Carribean / / Foz do Iguaçu-PR
UNIOESTE - Universidade Estadual do Oeste do Paraná
GT14 – AGRICULTURA, SABERES E LÍNGUAS INDÍGENAS Ementa: O debate e o aprofundamento das discussões sobre o modo de vida, os saberes e línguas das sociedades indígenas brasileiras sempre tiveram um espaço importante nos debates acadêmicos especialmente para aqueles/as pesquisadores/as que trabalham com a temática mais ampla de diversidade. No Brasil existem cerca de 300 sociedades indígenas falantes de mais de 240 línguas diferentes, toda essa diversidade expressa uma riqueza sem igual que vem sendo estudada por uma variedade grande de programas de pesquisa espalhados por todo o território nacional. Conhecer o atual estado das pesquisas e os principais recortes teóricos que orientam esses estudos é de extrema importância para quem estuda a temática indígena em todas as suas dimensões. Por outro lado, promover um espaço de debates sobre a diversidade desses modos de vida tão diversos é central para que se possa refletir sobre novas possibilidades para construção de alternativas aos modelos de desenvolvimento social e econômico, tão predatórios, produzidos no interior das sociedades ocidentais. Debates sobre categorias como Bem Viver indígena, o uso de recursos naturais, territorialidade, serão muito bem-vindos ao GT.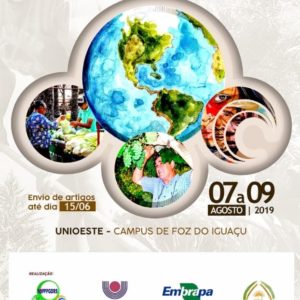 09.08.2019 - 09.08.2019
Asia and the Pacific / / Bhubaneswar
https://theofdn.org/activities/marginalized-community-council
O Foundation (OFDN), an Indian nonprofit that is involved in the conservation and growth of marginalized groups using Openness and technology is establishing the Marginalized Community Council, an online working group consisting of individuals and organizations that are working towards addressing some of the most vital issues that affect the various marginalized groups—speakers of indigenous and endangered languages, and groups that are marginalized because of geopolitical and socioeconomic reasons.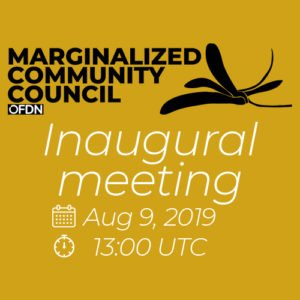 08.08.2019 - 08.08.2019
Europe and North America / / Cardiff
Chapter Arts Centre
A struggling street photographer in Mumbai, pressured to marry by his grandmother, convinces a shy stranger to pose as his fiancée. The pair develop a connection that transforms them in ways they could not expect.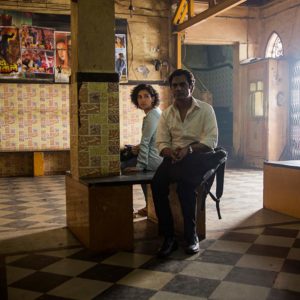 08.08.2019 - 08.08.2019
Europe and North America / / Berlin
Deutsches Institut für Menschenrechte
Im Rahmen des Internationalen Jahres indigener Sprachen der Vereinten Nationen möchten die DGVN und die Gesellschaft für bedrohte Völker (GfbV) auf die Bedeutung der eigenen Sprache für die kulturelle und soziale Identität indigener Völker aufmerksam machen.
01.08.2019 - 08.08.2019
Europe and North America / / Cava de' Tirreni
Piazza Vittorio Emanuele III
The Festival delle Torri is an international music, dance, art and folklore festival that promotes cultural diversity in all its forms. At 2019 Festival will take part groups from Bolivia, Kamchatka (Russia), Polinesia, Poland and Italy.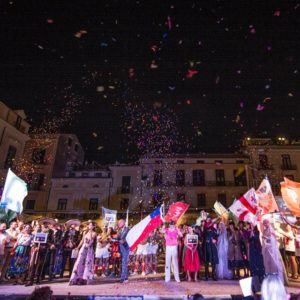 03.08.2019 - 04.08.2019
Europe and North America / / Monterey
Monterey Scot Games – The Annual Scottish Games & Celtic Festival
Gaelic Language and Cultural Center Tent at the Monterey Scot Games.
Scroll