06.03.2019 - 06.03.2019
Europe and North America / / Edinburgh
Institut Francais Ecosse
Launch of 'Un passe-temps pour l'été', a translation of 'Ath-Aithne' by Martin MacIntyre and the first French translation of a Scottish Gaelic work of fiction.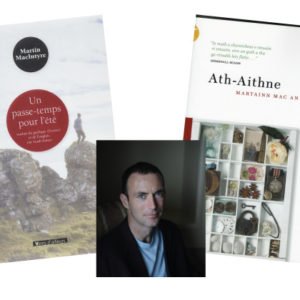 05.03.2019 - 05.03.2019
Latin America and the Carribean / / PUEBLA
México o Internacional
Coadyuvando al rescate lingüístico con la ayuda de enfermeros se hacen diagnósticos de salud y con base a las necesidades especificas de cada pueblo originarios se interviene con vídeos informativos apegados a la Norma de salud según sea el tema a seguir, esto con la intención de generar una medicina preventiva incluyente y que cubra las necesidades especificas en lengua mater, respetando sus creencias, costumbres y filosofía de vida De esta forma se propicia que los programas de salud sean factibles y viables para estos grupos vulnerables y además de salvaguardar sus derechos en salud se salvaguarden sus derechos lingüísticos, revitalizando la lengua. La forma de intervenir son vídeos cortos específicos , los cuales se difunden en las comunidades, por medio de hospitales, escuelas y medios de comunicación.
05.03.2019 - 05.03.2019
Europe and North America / / Kyiv
National History Museum of Ukraine
Civic and patriotic ideas of Taras Shevchenko in the socio-cultural and educational space of Ukraine (Kyiv, Ukraine 2019)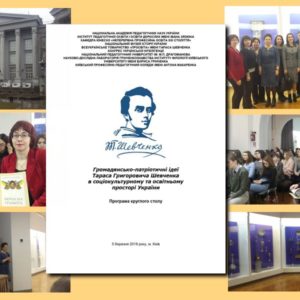 03.03.2019 - 05.03.2019
Asia and the Pacific / / Hilo
Ka Haka ʻUla O Keʻelikōlani
An optional two-day He ʻŌlelo Ola Hilo Field Study (on the Big Island of Hawaiʻi) to visit Hawaiian language revitalization programs in action will take place March 4-5, 2019, immediately after the ICLDC conference on the island of Oʻahu. 35 years ago marks the start to restore life for the Hawaiian language through Hawaiʻi's first […]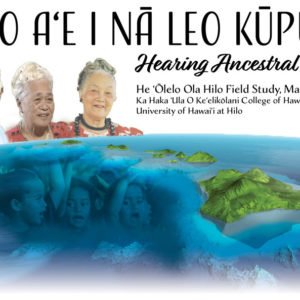 04.12.2019 - 04.03.2019
Asia and the Pacific / / Malaybalay City
Bukidnon State University
The host will start the program and give a short introduction of the topic. Then the lecturer will start his/her discussion. After the discussion, there will be in a form of trivia and Q and A. Prizes will be given to those who can call "first call, first serve basis," and whoever can give the correct answer will get the corresponding reward. After that, the host will give the topic for the next session with his/her closing statement.
02.03.2019 - 03.03.2019
Europe and North America / / Dublin
Civic Theatre, Tallaght, Dublin 24
A festival to bring people together and celebrate linguistic diversity to mark International Mother Language Day and the 2019 Year of Indigenous Languages!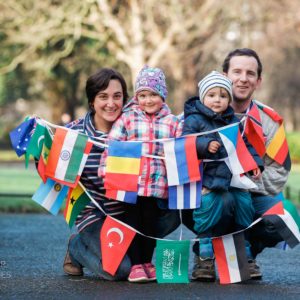 01.03.2019 - 02.03.2019
Asia and the Pacific / / San Jose, Occidental Mindoro
Occidental Mindoro State College, Quirino St., San Jose, Occidental Mindoro; Caminawit National High School; Brgy. Monteclaro, San Jose, Occidental Mindoro
It is a cultural training for students & teachers and members of the indigenous community.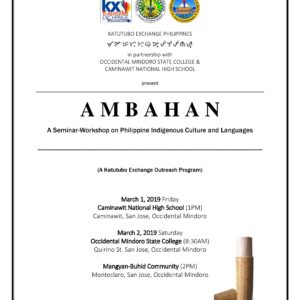 Scroll