02.05.2019 - 02.05.2019
Asia and the Pacific / / Swat
Hotel
The conference aimed at deliberation on some action points which these indigenous communities can collectively undertake in order to dive deeper into the social, cultural, linguistic, economic and political discrimination, exploitation and marginalisation they have been facing for centuries to break the shackles they have been bounded to consciously or unconsciously, he noted. https://wemountains.com/05/11/1219/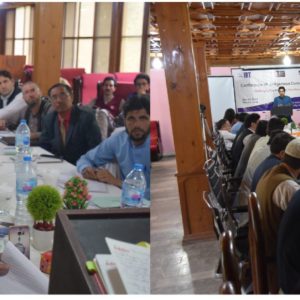 02.05.2019 - 03.05.2019
Asia and the Pacific / / SUVA
Sukuna Park
The launch of the IYIL in Suva, the capital of Fiji is a public event that will be held over two days.  During the two days, indigenous approaches and values that promote social cohesion, food security, preservation and celebration of language diversity will be showcased. Traditional elders and master crafts practitioners drawn from society based […]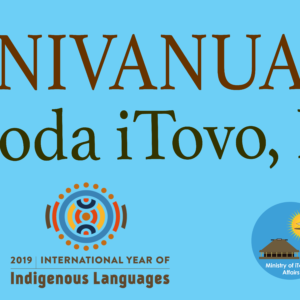 02.05.2019 - 02.05.2019
Latin America and the Carribean / / Bogotá D.C.
Colombia
Este libro intenta hacer una reconstrucción de la historia de la vida de Sixto Muñoz Mauricio, último hablante conocido de la lengua tinigua y representante del legado histórico y cultural de las tiniguas.
03.05.2019 - 03.05.2019
Europe and North America / / Fairbanks
Morris Thompson Cultural and Visitors Center
An inter-generational Denaakk'e language learning activity  for children accompanied by a caregiver.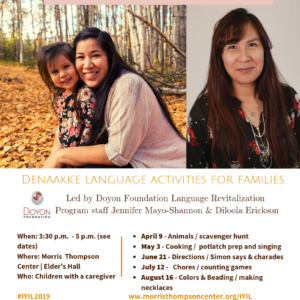 03.05.2019 - 19.05.2019
Asia and the Pacific / / Melbourne
Blak Dot Gallery
Language is part of our identity and our culture. We remind ourselves the various forms of language and communication like song and dance, storytelling, art, and the importance to continue teaching and sharing knowledge. Writing on the Wall raises awareness of the threat of extinction of our indigenous languages. The exhibition supports the United Nations 2019 International Year of Indigenous Languages and the important role language and culture play in our daily lives. Through the artistic practices of our emerging First Nations artists, we learn how they champion and celebrate the survival of our First Nations languages.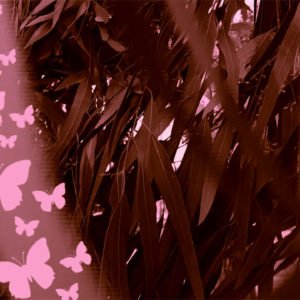 03.05.2019 - 03.05.2019
Latin America and the Carribean / / Lima
Lugar de la Memoria, la tolerancia y la inclusión social
En un país tan diverso como el Perú, resulta fundamental reconocer y promover prácticas agroecológicas que dialoguen sin conflicto con las cosmovisiones de las comunidades campesinas. El reconocimiento de las múltiples culturas de nuestro país está en concordancia con el respeto a la tierra, a la naturaleza y a nuestra biodiversidad. En ese sentido, es importante entender el significado de los rituales y saberes como parte de nuestra identidad como peruanos. A lo largo de la muestra, se tocará el tema de las lenguas indígenas.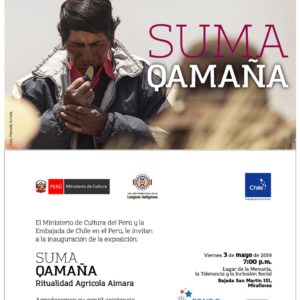 04.05.2019 - 04.05.2019
Latin America and the Carribean / / Berkeley, California
CLAS Conference Room
Come celebrate Indigenous languages by participating in this beginner's level interactive Quechua workshop with the UC Berkeley and the Bay area community. We will play language-learning games, talk about food and eat it too!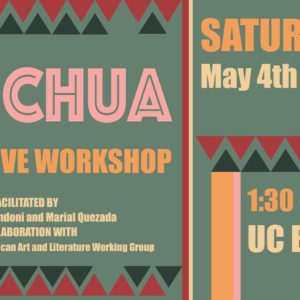 Scroll