20.03.2019 - 24.03.2019
Latin America and the Carribean / / San Felipe del Progreso, Estado de México
San Felipe del Progreso, Estado de México
Habrá un Pabellón Gastronómico, un Pabellón Artesanal y uno Artístico.
20.03.2019 - 20.03.2019
Asia and the Pacific / / Shepparton
The Connection, 7287 Midland Hwy, Shepparton VIC 3630
The workshops will provide opportunities for Traditional Owners to promote the importance of local Aboriginal languages in the place naming of roads, geographic features and localities. Importantly, participants from LGAs and emergency services, in addition to planners and surveyors will be supported to explore ways for establishing strong professional relationships with Traditional Owners to enable […]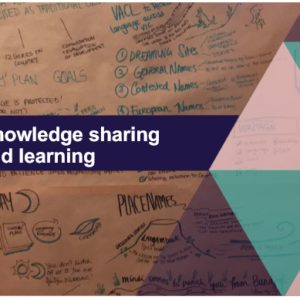 20.03.2019 - 20.03.2019
Global / / Pompeii
MUNICIPALITY OF POMPEII
Conference ideated by Dr.Massimiliano Verde, president of the Accademia Napoletana on the occasion of the International Year of Indigenous Langues.This event with local schools is to celebrate the work of Prof.Carlo Iandolo for Neapolitan Language.Dr.Verde, a scholar of Prof.Carlo Iandolo introduces the "Nuje" Project (we/us in English) to safeguard Neapolitan in Italy and abroad.The symposium is sponsored by the Municipality of Pompei and the Council of the Campania region.Dr.Verde speaking about the ancient language of indigenous people of the Campania region, the ancient Greek heritage and the presence of the pre-Latin languages in the modern Neapolitan, todays a vulnerable language (UNESCO).He evidences as necessary to promote this heritage for young people and pupils and Italian communities abroad especially as a democratic heritage respectful of any cultural diversities.Also, an introduction to the Accademia Napoletana international works to teach and promote Neapolitan Language and Culture, in cooperation with academicians, associations for cultural and linguistic rights from all over the world.The work of Verde is to save the cultural and social rights of Neapolitan mother children today at risk.Dr.Verde is the author of the first European Course of Neapolitan Language recognized by public authorities and he works to recover the ancient toponymy of Naples as expressed by the local population.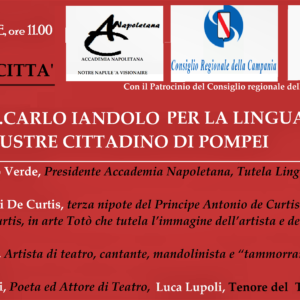 20.03.2019 - 20.03.2019
Latin America and the Carribean / / Ciudad de México
Palacio de Bellas Artes - Sala Adamo Boari
Participants: Zara Monrroy (seri) Celerina Patricia (mixteca), Juventino Gutiérrez (mixe) and Irma Pineda (Zapotec)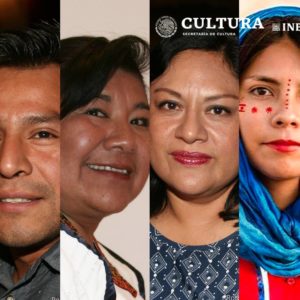 21.03.2019 - 22.03.2019
Europe and North America / / San Fransisco
Aibnb HQ
This forum is a round table discussion of localization buyers in the technical industries.
22.03.2019 - 22.03.2019
Latin America and the Carribean / / Guadalajara
ITESO, Universidad Jesuita de Guadalajara
La mesa de diálogo consiste en una intervención de cinco experiencias que combinan los enfoques académico y práctico en torno a, los diversos factores que intervienen en la articulación de proyectos culturales que buscan el fortalecimiento, dinamización y revitalización de lenguas originarias mexicanas. El propósito es dialogar sobre aquellos puntos de encuentro y desencuentro posibles entre las y los agentes culturales y las comunidades que intervienen en proyectos con este objetivo.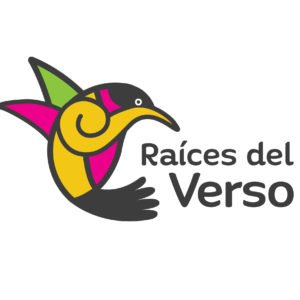 22.03.2019 - 22.03.2019
Asia and the Pacific / / Swat
Innovative Learning Model (ILM) School, Bahrain Swat
A poetic recitation of the Torwali poetry was jointly held at the lawn of Innovative Learning Model (ILM) School--a mother tongue based multilingual education school-- by Idara Baraye Taleem-o-Taraqi (IBT) and Pakistan Village Development Program (PVDP). This event was called Mushaira مشاعرہ i.e a formal literary gathering of poets where they recite or sing their poetry to an interested audience.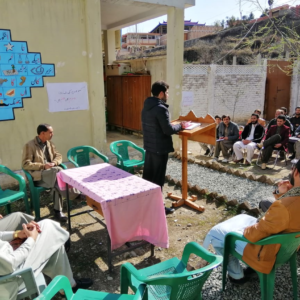 Scroll