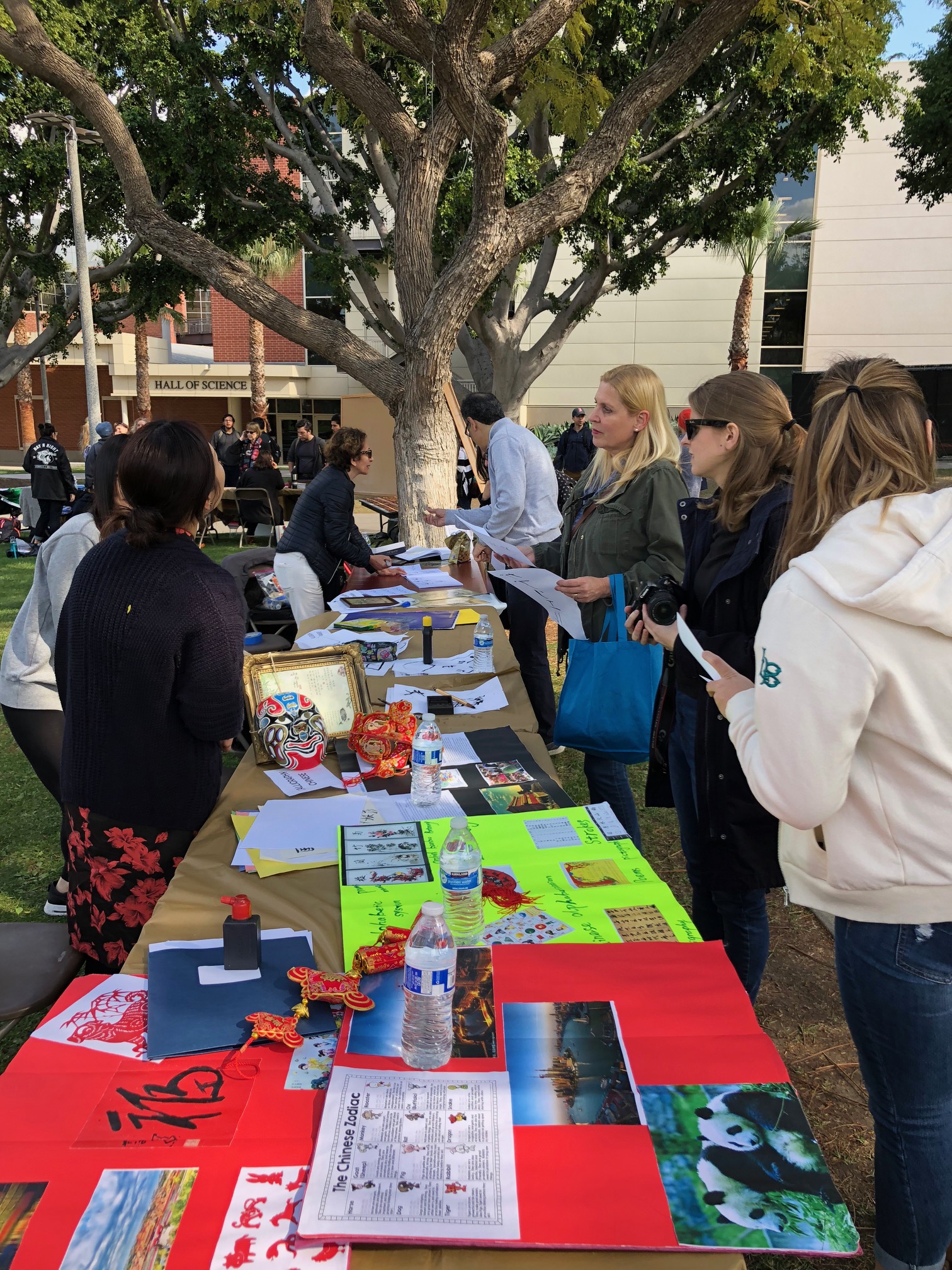 March 7, 2019 10:00 am - March 7, 2019 2:30 pm
Global | United States of America | 1250 Bellflower Blvd, Long Beach, CA 90840 | INTERNATIONAL MOTHER LANGUAGE DAY AND INTERNATIONAL Year of INDIGENOUS LANGUAGES Languages at California State University Long Beach
Cultural events
MARCH 7 , 10:00 AM-2:30 PM
CSULB Linguistics Student Association and Linguistic Department at California State University Long Beach celebrate the International Mother Language Day and International Indigenous  Languages Year.
The program includes:
Language-related activities and games
Student posters,
" I appreciate and respect you " campaign  in partnership with faculty and student club partners in American Indian Studies
Posters on endangered languages by Sociolinguistics Students
Field Methods demonstration
Practicing Calligraphic Traditions across Three Cultures:
Iran (Iranian-Persian American Association, IPPA represented by Mr. Camyar Dadashzadeh & Azar Saeedi)
Japan ( represented by CSULB student, Taui, Marisa & Japanese heritage language  teacher. Takahiro Okada),
China represented by Ms. Heidi Zhang and Ms. Guan from International Training Programs & Confucius Institute
Indigenous and Minority Languages Panels: 12:30 PM -1:10 PM Location :Beach Auditorium
Panel on Minority Languages:
Ms. Kaylia Quenga , student (Chamorru)
Mrs.Zuzan Barwari , linguist  & Mr. Luqman Barwari, scientist and chef  (Kurmanji, Kurdish )
Mr. Houman Hadzad, student (Gilalki/ Rashti)
Moderated by Dr. Amir Sharifi, lecturer
Panel on Indigenous Languages : 1:20-2:10  Location:Beach Auditorium
Dr.Craig Stone, Director of American Indian Studies
Dr. Theresa Gregor, professor
Judge Deborah Sanches
Moderated by Dr. Michael Ahland, professor
 Workshop  Multicultural Center :2:30-3:30 PM
Language Justice Workshop presented by Antena
Please refer to link below  for details and to sign up for the workshop.
Bethany Lycan
BUILD Program Graduate Mentor
CSULB Department of Linguistics
bethany.lycan@student.csulb.edu