23.10.2019 - 26.10.2019
Asia and the Pacific / / Adelaide
Adelaide Festival Centre
The Asia-Pacific Creative Cities (APCC) Conference, organised by Adelaide Festival Centre, operator of the UNESCO City of Music Office in Adelaide, will be the first ever meeting of the UNESCO Creative Cities of the Asia-Pacific region. It aims to draw significant attention to the region's leadership position in the CCI sector and the global economy. This conference will bring together top-level delegates and world-class speakers representing Australia, the Asia-Pacific region, and specifically the UNESCO Creative Cities Network (UCCN) to discuss the ways forward, strengthen exchange of best practices, deepen collaboration and highlight the cultural leadership of the region across the creative cities.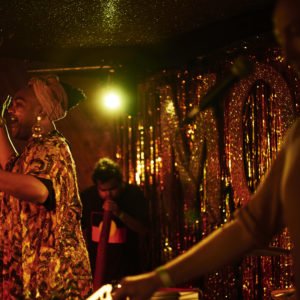 24.10.2019 - 24.10.2019
Latin America and the Carribean / / San Salvador
SICA
During this event, the UNESCO Office for Central America will launch its plan for the Preservation of Indigenous Languages as well as the Framework Road Maps and Actions Plans for Panama, Costa Rica, El Salvador, Honduras and Nicaragua. These strategic documents are focused on the promotion, presevation and use of the indigenous languages and will place special emphasis on access to information and the use of technology.
25.10.2019 - 27.10.2019
Latin America and the Carribean / / Guatemala
Centro Cultural de España en Guatemala
Este evento es una conferencia abierta al público en general e interesados en explorar la intersección de la revitalización y la tecnología de las lenguas indígenas, sumando el ambiente tecno-político actual, que también incluye el acceso y la adopción de estas herramientas, así como un lugar para mostrar los proyectos que están haciendo el cambio en la región. La conferencia se celebraría en el Centro Cultural de España en Guatemala, en el centro histórico de la ciudad.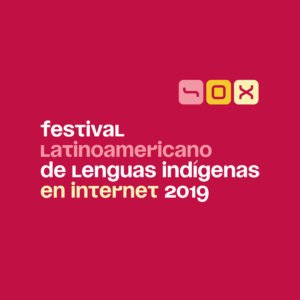 26.10.2019 - 01.11.2019
Europe and North America / / Philadelphia
University of Pennsylvania
The Quechua Language Program and the Kelly Writers House at the University of Pennsylvania are partnering to organize a week of events that promote indigenous language writers and indigenous language use in the Americas, with a special focus on Quechua (South America) and Zapotec (MesoAmerica).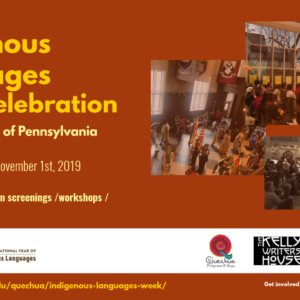 31.10.2019 - 02.11.2019
Europe and North America / / Fort Wayne
Purdue University Fort Wayne
Exploring IYIL from different perspectives with Indigenous language speakers, heritage language speakers, academic scholars, educators, policy makers, and others from around the globe to explore and share perspectives on Indigenous languages.
06.11.2019 - 07.11.2019
Europe and North America / / Saskatoon
Prairieland Park
Annually in November, the SICC hosts its First Nations Language Keepers Gathering. It is the leading national gathering devoted to preserving, promoting and protecting First Nations languages and cultures. It brings together academics, Elders, Knowledge Keepers, master speakers, educators, community leaders and students from across Canada and the United States. Our gathering will be held in Saskatoon SK on November 6-7, 2019 at Prairieland Park in Hall A and our theme for 2019 is Our Sacred Languages Walk With Us.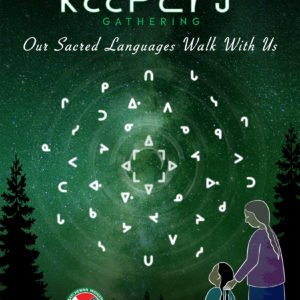 10.11.2019 - 10.11.2019
Global / / Paris
UNESCO HQ
On 10 November, on the occasion of the World Science Day for Peace and Development 2019, multiple initiatives and events will be organized marking the celebration of the International Year of Indigenous Languages, being unique systems of knowledge and understanding of the world. The aim is to raise awareness on the importance of local and indigenous knowledge systems as tools to inform decision-making about fundamental aspects of day-to-day life and provide a foundation for local sustainable development.
Scroll