10.06.2019 - 25.08.2019
Europe and North America / / Bemidji, Minnesota
El Lago del Bosque Spanish Language Village
Learn and live the Spanish language at El Lago del Bosque, Spanish Language Village! We invite you to immerse yourself in a Hispanic village in the North Woods of Minnesota. Have an amazing summer camp experience while learning Spanish and discovering about indigenous groups of the Hispanic world and the importance of preserving their heritage, culture, language and way of life.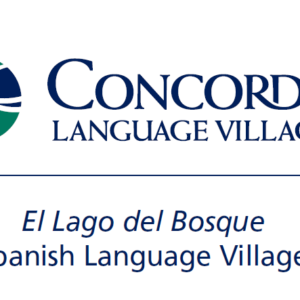 25.08.2019 - 25.08.2019
Africa / / Maputo
Colegio Victoria Internacional, Maputo, Mozambique
A series of Katutubo Exchange outreach program.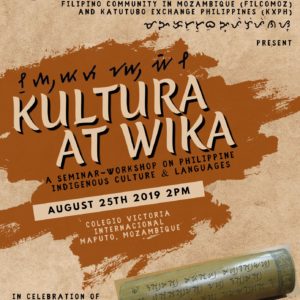 17.08.2019 - 24.08.2019
Latin America and the Carribean / / Comalapa
2 calle 0-25, zona 3, Comalapa, Chimaltenango.
Tzunun es un encuentro de Historietistas en la zona rural de Comalapa donde se desarrollarán historietas en lengua Kaqchikel, desde la comunidad para el mundo. Tambien se fomentará el lenguaje de la historieta y el desarrollo de artistas centroaméricanos y guatemaltecos, convirtiendose en un encuentro internacional, pero desde la comunidad de Comalapa para el mundo. El evento cuenta con el apoyo del Departamento de Apoyo a la Creación (CREA) del Ministerio de Cultura y Deportes del Gobierno de Guatemala, y buscamos auspiciadores y patrocinadores para llevar esto a cabo.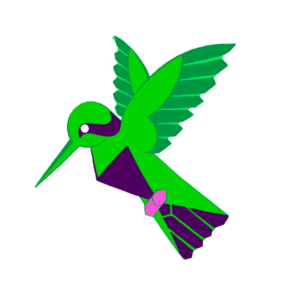 24.08.2019 - 24.08.2019
Asia and the Pacific / / Thiruvananthapuram, Kerala
International School of Dravidian Linguistics, Menamkulam, Thiruvananthapuram, Kerala 695586
Ocean community day Celebrations conducted by Coastal Students Cultural Forum-CSCF in South India. The workshop mainly focuses on the mainstreaming of indigenous language of fishermen community in South India. The programme includes concerts,public meetings,debates,language plays,video screening,exhibition,story telling.On behalf of the celebration, the students are collecting indigenous words to publish an indigenous dictionary of fishermen's language.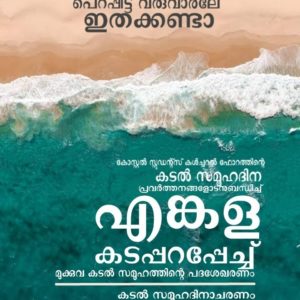 24.08.2019 - 24.08.2019
Africa / / Pretoria
54 Nicolson St., Muckleneuk 0181, Pretoria, South Africa
Katutuboe Exchange outreach program.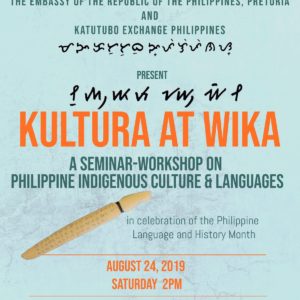 14.08.2019 - 23.08.2019
Europe and North America / / Madrid
Spain
Jornadas sobre la diversidad y documentación lingüística de Colombia, así como se expondrán los retos y aprendizajes de esta tarea.
23.08.2019 - 23.08.2019
Latin America and the Carribean / / Cobán
Hotel Las Terrazas, centro, ciudad de Cobán
El "Evento Cobán de activismo digital de lenguas indígenas en Internet" es una actividad que se va a llevar a cabo en el municipio de Cobán, Guatemala, el viernes 23 de agosto, en el marco del Festival Latinoamericano de Lenguas Indígenas en Internet (FLLii2019). Este va dirigido a hablantes de lenguas indígenas de las comunidades del noroccidente de Guatemala; activistas digitales, tecnólogos, autodidactas; interesados en nuevas tecnologías e innovación; profesores y estudiantes de centros educativos y universidades; ¡Wikipedistas novatos y expertos, todos son bienvenidos!; instituciones locales relacionadas con las lenguas indígenas.
Scroll